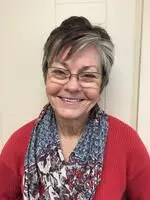 Barbara Williamson, LPCC-S, is a Licensed Professional Clinical Counselor with a supervisory endorsement. She obtained her Master's degree in Counseling and Education from Bowling Green State University with many additional clinical hours from Heidelberg University.
Barbara's past work experience includes teaching in Virginia and Ohio, working as a certified trainer of foster parents for Specialized Alternatives for Families and Youth, and offering counseling services to families in the Findlay and Upper Sandusky area for over 25 years.
Along with several colleagues, Barbara is available through Stepping Stones Counseling Center to provide outpatient counseling to children over the age of 6, adolescents, adults and families dealing with anxiety, divorce issues, bereavement, stress management, trauma (including sexual abuse) and mood disorders, including depression.